Jersey: 100% Polyester
Shorts: 80% Polyester and 20% Spandex
SPF 50+ sun protection factor
All seams flatlock stitched to eliminate abrasion
High airflow back mesh panel with soft bound edge
Moisture wicking fabrications are breathable, quick drying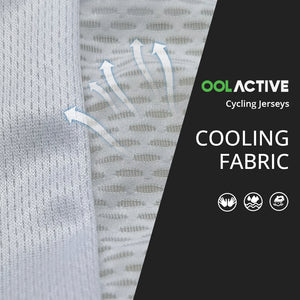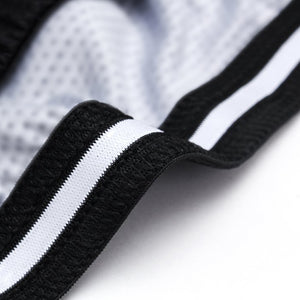 TEMPERATURE REGULATION
Open structured mesh fabric for excellent ventilation in warm weather.
OVERSIZED GRIPPERS
New wrap-around grippers with silicone for stable fit.
REINFORCED POCKETS
Three pockets carry all ride food and tools.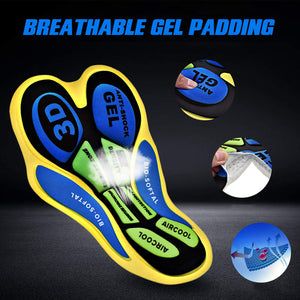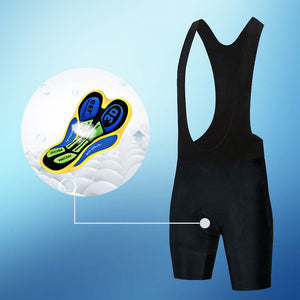 HIGH-DENSITY CHAMOIS
Quick-drying, high-density foam, slimmed down to save weight and bonded for stability.
ERGONOMIC BIB STRAPS
Bib straps contour the shoulders for a frictionless fit.
maglia non adatta, rimborso solo del 50%
Ho acquistato una maglia ed è risultata troppo grande. Ho provato a far accesso al mio account per il reso ed era bloccato: non potevo fare login, nè reset password, nonostante la mia mail fosse corretta. Ho contattato il servizio di supporto, disponibilissimo....a dirmi che per loro invece era tutto ok. [****] intanto non potevo entrare!
Ho chiesto il rimborso e, nonostante sul loro sito non sia menzionato, mi ha proposto di tenere la merce. Perché se volevo restituirlo o mi rimborsano la metà o le spese di restituzione sarebbero state onerose. Ho scelto la metà ma è una bella truffa visto che , ripeto, non è scritto da nessuna parte. Non comprerò più da questo sito.
perfect jersey, beautiful jersey!
The color is very nice, I love this color, it makes me feel happy. The pattern is also great. Looks very spiritual. The price is also very affordable, I will buy it again :)
I liked this cycling kit
Size according to the size chart, I liked the product
Last time I bought the lovely Jersey with long sleeves. This time just ordered short-sleeved one, looking forward to riding when the weather warms up.
I really like the pattern! The jersey is great.